ABOUT US
MEMBERSHIPS & NETWORKS
Active participation in associations and organizations that deal with our and your issues is very important to us.
We invest a lot of time – and heart and soul – in long-term partnerships based on trust. We attach great importance to constructive and also complementary collaborations. In the end, our customers and managers benefit from a wide network with access to information and contacts.
Memberships Associations & Unions:
AIMP – Interim Management Provider Working Group
GOiNTERIM is a certified Interim Management Provider and member of the AIMP. GOiNTERIM Managing Director Dr. Martin L. Mayr, representing GOiNTERIM, has been Deputy Chairman of the Board of Directors since January 2019. Chairman of the International Association of Interim Management Providers.
The AIMP – Arbeitskreis Interim Management Provider – is an association of renowned interim service providers from German-speaking Europe. Members must meet special quality requirements and demonstrate the highest level of professionalism.
In the growth market of interim management, the AIMP stands for more transparency, professionalism and quality, but also for innovation in the interim business. AIMP members must demonstrate competence and customer focus and provide collegial support to each other. We record, analyze and discuss current trends and market figures, provide industry analyses and regularly take a stand on current topics in interim management in publications.
GOiNTERIM's commitment to quality is confirmed by its active membership and involvement in the AIMP.
DDIM – Umbrella Organization for German Interim Management
GOiNTERIM is an associated partner of the DDIM.
The umbrella organization Deutsches Interim Management e. V. (DDIM) is the leading business and professional association for interim management in Germany. It acts as an advocacy group for its members as well as the voice of the industry. Our members are experienced interim managers, our partners professional service providers in the interim management industry.
The DDIM is socially and politically committed to the professional and economic interests of its members and partners as well as the professionalization of interim management in Germany. It promotes transparency and trust by developing quality criteria and standards for professional interim management.
DDIM supports and promotes the further education of its members and it initiates dialogues on current topics of interim management, on market and industry developments as well as on further education. DDIM cooperates with all stakeholders in the market as well as international interim management organizations and thus bundles and coordinates the communication of relevant industry content and topics. Target groups are business, politics and the general public.
DÖIM – Umbrella Organization for Austrian Interim Management
GOiNTERIM is a founding member of DÖIM – Dachorganisation Österreichisches Interim Management – and Dr. Martin L. Mayr is founding board member and chairman since 2012. His experience, commitment and knowledge of the market are the important basis of the voluntary work of the association. He thus makes a significant contribution to the development and professionalization of the market and the subject of interim management in Austria.
DÖIM members agree to abide by a code of ethics. For GOiNTERIM, compliance with this code of honor is a matter of course and an expression of quality work.
With the QIP, the quality seal for interim management providers, the umbrella organization Austrian Interim Management identifies interim management companies that are committed to the high quality standards of the DÖIM, to the DÖIM Provider Code.
Click here for the
Provider Code
.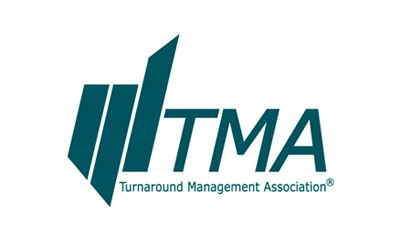 TMA – Turnaround Management Association
GOiNTERIM Managing Director Dr. Martin L. Mayr is a TMA member.
TMA is about more than just turnaround. TMA members are a professional community that seeks to strengthen the global economy by working to save distressed businesses, assist management to navigate off-plan events, and help healthy companies avoid similar pitfalls.
ReTurn – Forum for Restructuring and Turnaround
GOiNTERIM is Silver Sponsor of ReTurn.
ReTurn is the independent expert forum for restructurings, reorganizations and turnarounds. Thus, for the first time in Austria, there is a platform where restructuring managers, bankers, accountants, management consultants, investors and lawyers professionally deal with the topic of restructuring.
management club
The management club is the most influential manager network in Austria and an important source of inspiration at the interface between business and politics. At the meetings and event, participants discuss current challenges for managers. The focus is on the topics LEADERSHIP, INNOVATION and POLITICS. Together with its members, the management club wants to be among the first to recognize developments and trends that are crucial for entrepreneurial success.
Munich Diamonds® Business Club
The Munich Diamonds® Business Club offers the basis for business and private success. The club advises, networks and promotes employees and companies, including start-ups, e.g. in the field of research and development. The club moderators are experts in their field and have a large network. Club members include entrepreneurs, freelancers and employees from a variety of industries, from automotive to dentistry. Artists and people known from the media from events, associations and public institutions are also welcome.