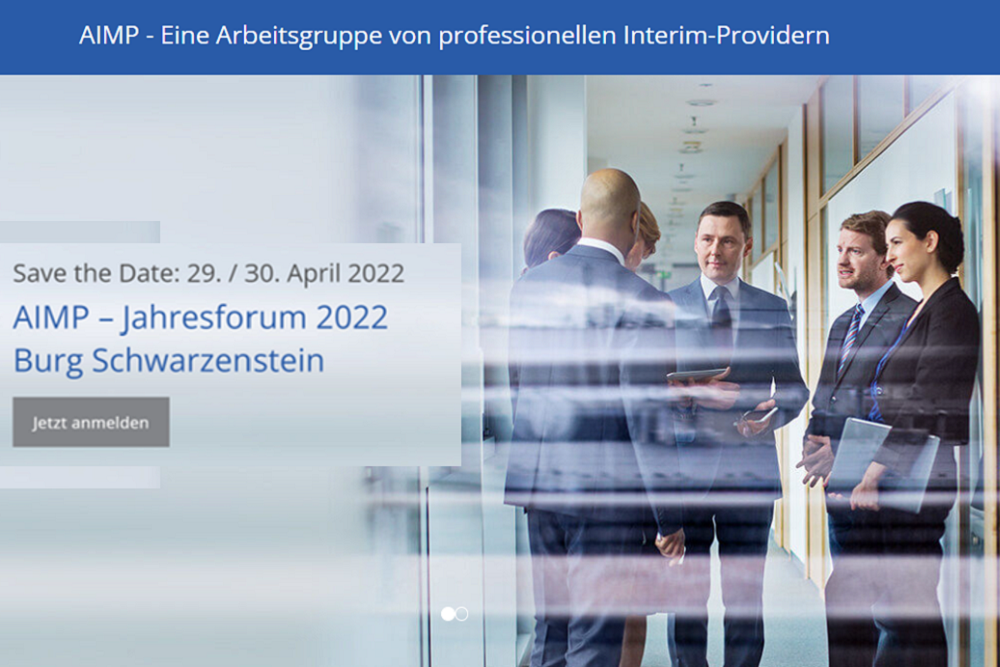 AIMP – Annual Forum 2022 on 29. / April 30, 2022
"More solution instead of problems", is the divise of interim management. But how do you get to the best solution?
Professor Markus Hengstschläger, well-known geneticist at the Medical University of Vienna, will confront us with insights from genetics and talent development. Markus Hengstschläger will show how we can guard against the trap of the average and return to our talent for solutions. He suggests simultaneously pursuing directed safe and undirected flexible strategies for more and for less predictable futures. From this is created the courage from security that it takes to leave old ways: "Let's defy the participation crisis".
And what about the most important management activity, personnel decision-making? Do we prefer the "round profile" to the one with "rough edges"? Do we opt for the so-called "risk-free candidate"? Or is it incorporated by consensus of the committee decision?
At this annual forum, we will discuss the following questions in workshops, with pleasure also controversial:
Do interim managers stand for better solutions than permanent managers?
Better digitally supported rather than intuitive management decisions in the future?
Is the broadly supported decision in the committee better than the one made on one's own?
Is the "round profile" the better vacancy bridging solution?
Does the transformation project necessarily need someone with "rough edges"?"
Ludwig Mayr has been appointed as deputy Chairman of the AIMP actively on site. As a board member, he is responsible for the 2022 AIMP study and will present key findings. Furthermore, you can meet us and exchange news. Our partner Ulrich Wrede and Dr. M. Ludwig Mayr are on site for you.