Congress participants experienced a unique mix of top-class presentations, interactive workshops and networking opportunities. The focus was not only on current challenges in interim management, but also on innovative solutions and best practices.
Workshop highlight
"With ChatGPT you win the mandate! – Win the pitch"
An outstanding element of the congress was the workshop led by Dr. Martin Mayr, Managing Director of GOiNTERIM, together with Uwe Brüggemann, Interim Manager. Under the title "
Win the mandate with ChatGPT!
", the participants were given practical insights into how ChatGPT can be used as a tool to optimally prepare for client meetings, convince during the acquisition process and successfully start the mandate.
The workshop went beyond theoretical considerations and presented concrete application examples based on cases and case studies from real projects. Particular attention was paid to the lessons learned, which provided valuable insights into the practical application of ChatGPT in interim management.
The workshop addressed key questions such as:
Quick familiarization with new topics: How can an interim manager efficiently familiarize himself with new topics?
Convincing pitch presentation: Which core topics convince customers and how can you present them in the best possible way?
Building trust and team motivation: How can interim managers build trust and motivate teams?
The use of ChatGPT was presented as a central component of this strategy.
DDIM Congress at a glance
However, the congress not only offered in-depth specialist knowledge, but also a platform for intensive exchange. We from GOiNTERIM were represented with a team and a stand at the marketplace for interesting discussions. Not only were potential collaborations discussed here, but industry-relevant topics were also highlighted. There was a clear interest in potential collaborations and new contacts. Thank you at this point too! We also make direct contact here.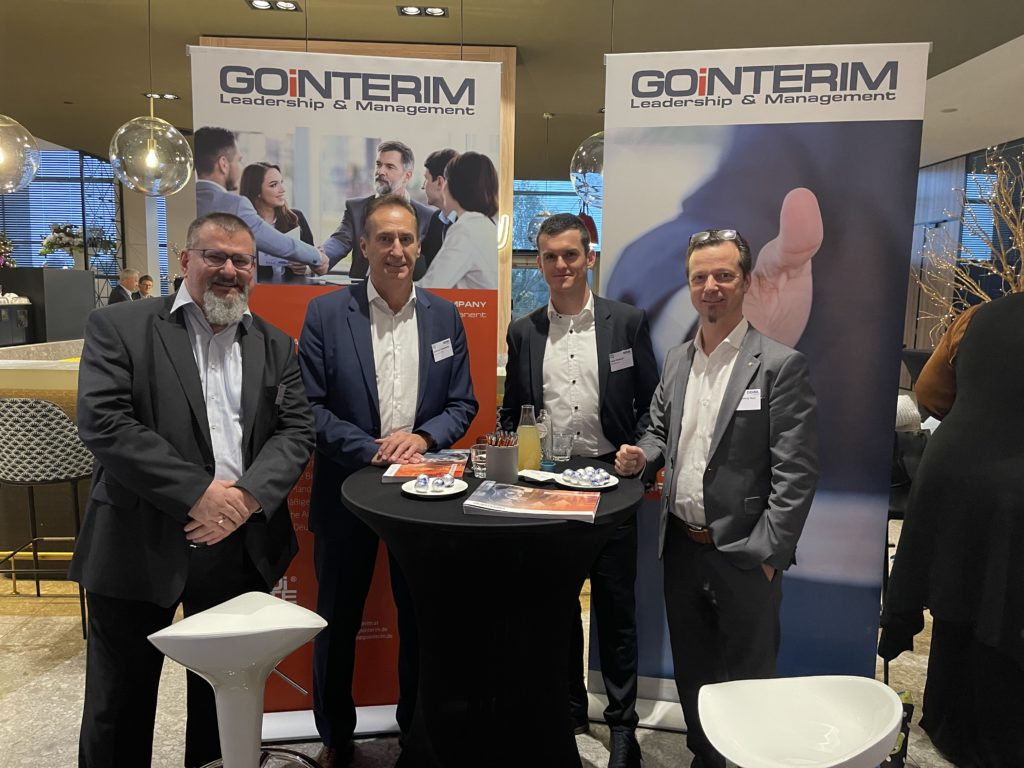 The various presentations and workshops covered a wide range of topics, including current trends in interim management, challenges in various industries and innovative technologies. Participants were not only able to benefit from the speakers' expertise, but also contribute their own experiences and insights in discussions and workshops.
Overall, the DDIM.kongress 2023 provided an inspiring framework for exploring innovation and excellence in interim management, while also creating a platform for the exchange and further development of the industry.
Thanks to the industry association DDIM, great event! We will of course be there again next year.
Feel free to share this post with your network as well.